Jewelry with religious symbols is as old as time.

The first humans wore religious signs and symbols for protection and identity.

Today, we continue that tradition.

The Star of David, the Cross, and the Buddhist word "Om" are frequently seen.

When represented in beautiful, unique, one of a kind

jewelry made by artists and craftsmen, they can take on additional very personal meanings.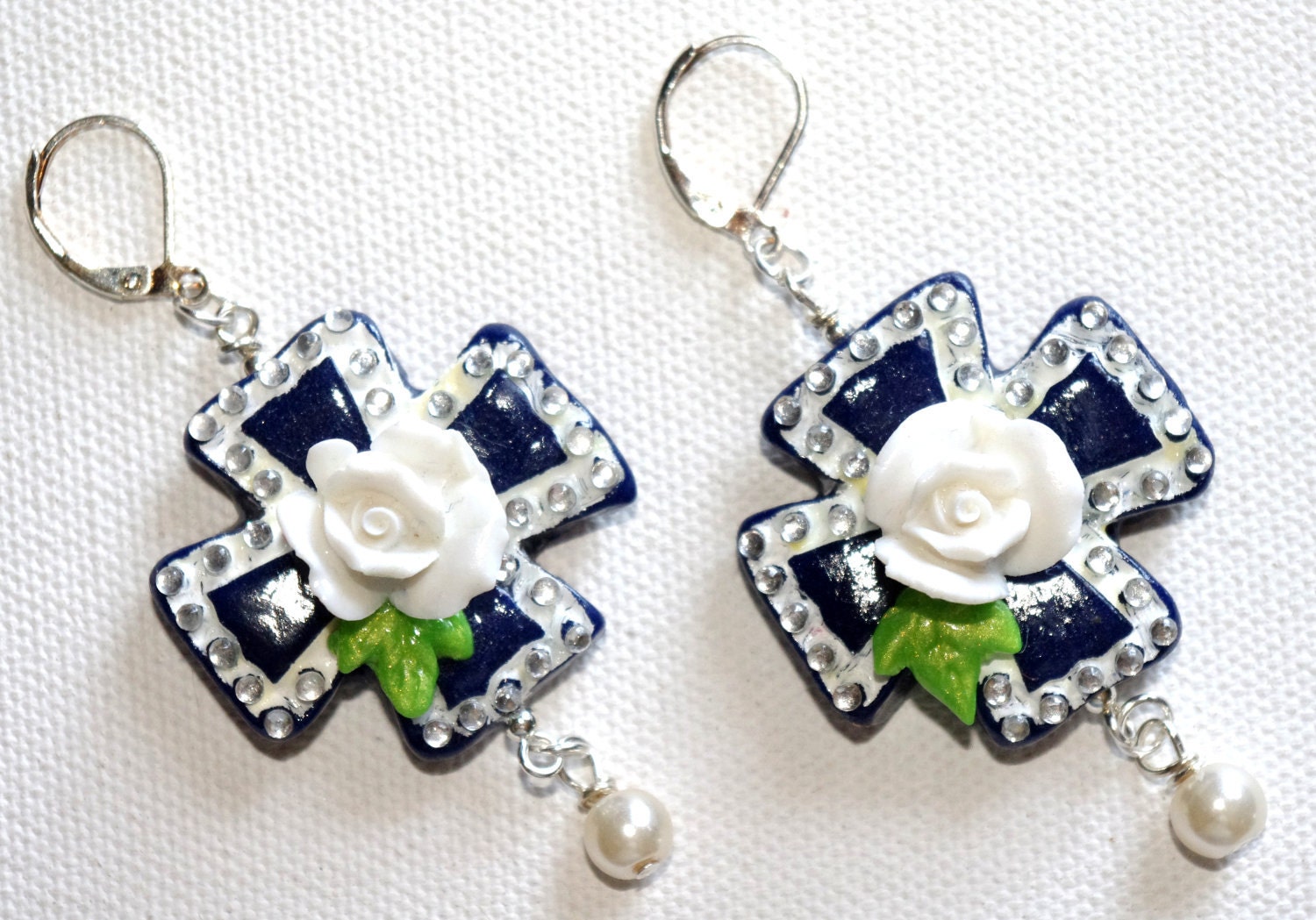 Cross Earrings in Navy Blue by
The Cross is represented in many ways.

When it has a rose on it, it adds a symbol for Mary, Jesus' Mother.

Crosses made of natural stone bring to mind the solid foundation of Christianity resting on the word of God.
Dalmation Jasper Cross by
The Star of David has several meanings – all centered on God as the center of all.

One symbol is God's rule over all six directions – North, South, East, West, Up and Down – with the solid inner core representing the spiritual core.

It is a 12 sided figure, representing the 12 tribes of Israel.

And of course, it is in the center of the Israeli flag and appears on synagogues all over the world.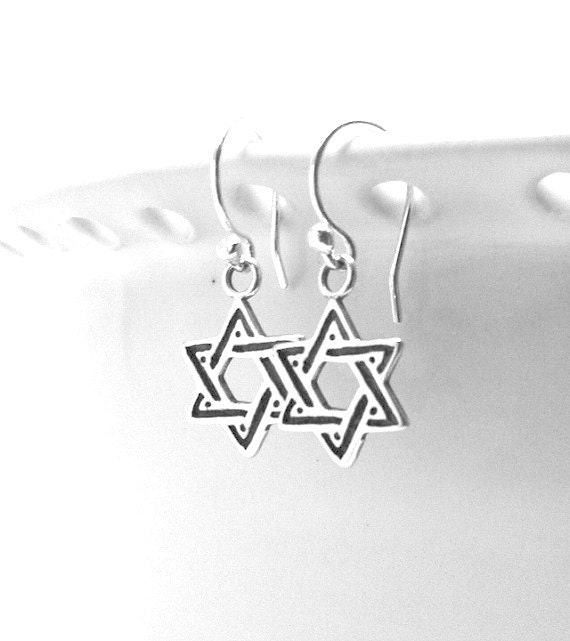 Silver Star of David Earrings by
Om is a religious symbol and mantra chant for Hinduism and Buddhism.

It is a sound that is used for centering oneself for meditation.

According to Tibetan Buddhist beliefs, all material objects, all living beings came from the Primordial Vibration which is represented by Om.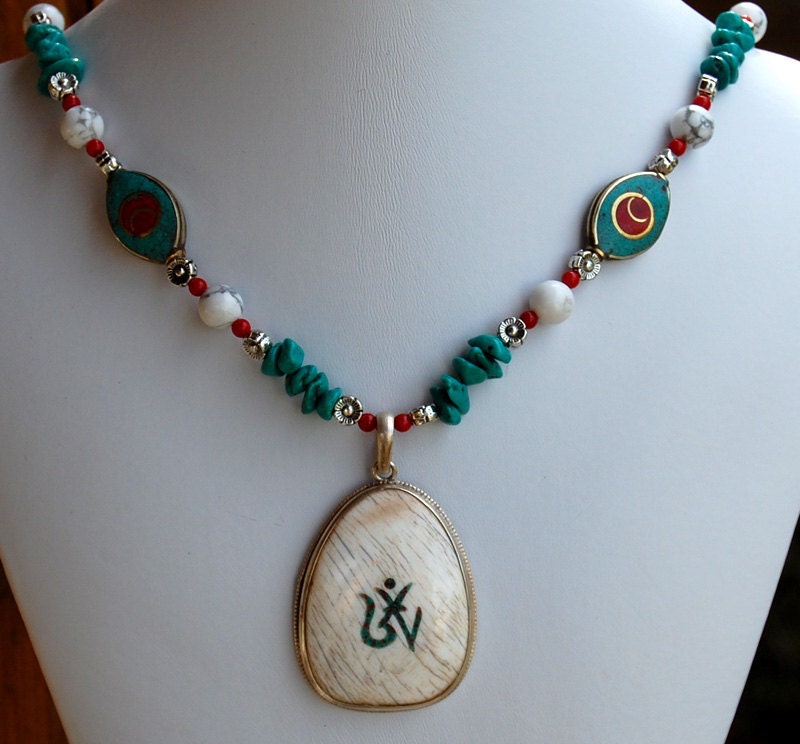 Tibetan Pendant, Turquoise, Coral and White Buffalo Stone Necklace by